---
Category Archives:
Benefits Strategy
Subscribe!
---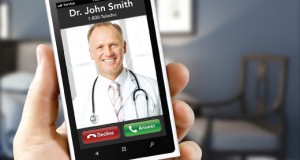 You're sitting at home (or in your office) and you're just not feeling well.  What do you do? The traditional options are:  Wait and see, take your temperature, make note of any other symptoms you have and jump on the internet to diagnosis yourself.  If you're more than a little sick, you might schedule an appointment with your physician (hoping...
Read More » Mercer's 2011 Workplace Survey has revealed several encouraging findings for those of us involved in managing healthcare plans.  Specifically, the survey found: Nearly 8 out of 10 employees say their benefits are one of the reasons they work where they do. 91% of employees said that getting health benefits through work is just as important as getting a salary. An increased...
Read More » Seth Godin's blog post yesterday,"Lousy Tomatoes and the Rare Search for Wonder" really hit home with me.  In the staid but lucrative business of large company employee benefits consulting, I've often said, "Mediocrity is profitable". Why is excellence so hard to find?  Because excellence is expensive. I'm convinced that most of our competitors believe it's better to deliver just enough...
Read More »